What to consider when it comes to building services maintenance and compliance
The building services industry has long been one of the most demanding and challenging service industries that require the highest level of expertise and experience.
For any organisation looking for building services support, it's important to find the right business to support them and in this article, we cover what you should look out for when selecting a services and compliance company to partner with.
At Lawtons, we provide building services maintenance & compliance to our customers across the UK.
Here are some key factors to consider when selecting a company to work with:
Staying up to date
The industry is constantly evolving and adapting to new technologies, new materials, and new regulations.
Before selecting who you want to work with, make sure to check what skills and expertise they have.
Compliance is a complex area that you simply cannot afford to get wrong and a lack of understanding of the risks and the latest regulations can lead to significant issues for your organisation.
Flexibility and efficiency
Make sure that you work with a building services company that understands your needs, and is able to meet your requirements, whether that's addressing and diagnosing issues, optimising performance or compliance and certification.
At Lawtons Building and Engineering Services, we understand that everyone has different requirements, which is why we offer the highest level of flexibility with our bespoke service contracts, including full access to a 24/7 call-out facility for when urgent issues need to be addressed.
We also use industry-leading tools to ensure we deliver to the highest standards, including SFG20 - the benchmark when it comes to building services maintenance and optimisation.
Compliance & Certification
Energy optimisation and compliance are critical to effective building services maintenance and it's important to only use qualified, experienced, and competent technicians.
Trade specific registers are a useful tool to ensure competence, organisations include:
Gas Safe, This Register replaced CORGI registration in 2009 and only Gas Safe Register engineers are allowed to legally work on any gas appliances.
OFTEC, The Oil Firing Technical Association is a trade association for the the off-gas grid heating sector, OFTEC's vision is for all consumers to have safe and efficient heating.
REFCOM, Register for the refrigeration and air conditioning industry.
NICEIC, The National Inspection Council for Electrical Installation Contracting Organisation regulates the training and work of electrical enterprises in the UK.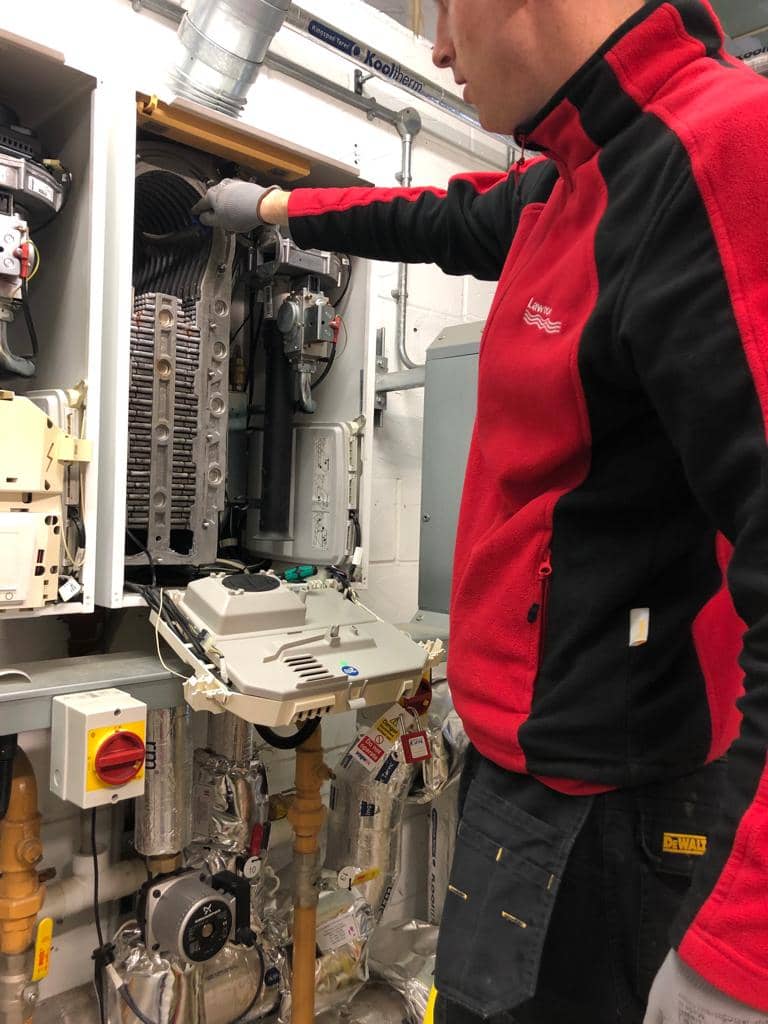 Need help with your building services maintenance and compliance?
The building maintenance and compliance process is crucial to the safety and smooth running of your building - and doing things properly ensures that you are following all the necessary guidelines and standards.
Without effective support, there can be a lot of financial, legal and reputational risks to consider.
Our team at Lawtons have many years of experience providing building services maintenance and compliance. All of our technicians and engineers have the relevant certifications and expertise, and we are flexible in our approach with our bespoke service contracts.
We can complete one-off services of mechanical plants and complete Electrical Installation Condition Reports to ensure that your buildings are safe as well as being optimised to the highest level.
If you would like to find out more about our maintenance and compliance services, give us a call on 01235 766751 today.