Queens College Library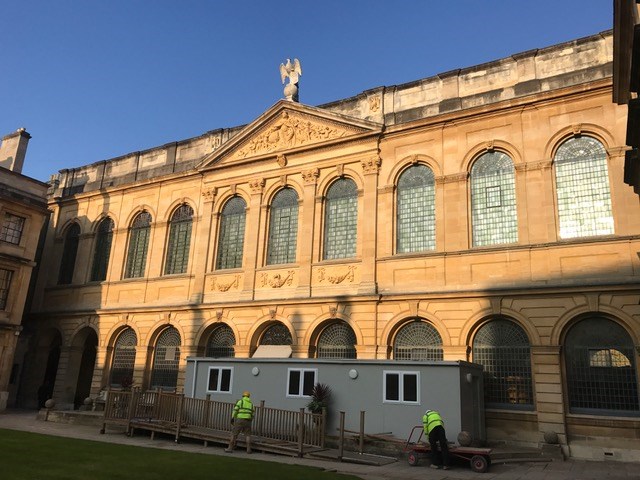 Client:
Queens College Oxford University
Service:
Heating and Cooling Refurbishment
Completion Date:
September 2013
The Queens College Upper Library is considered one of the finest rooms in Oxford and has been a focal point for the College ever since its construction at the end of the seventeenth century.
The services refurbishment includes Installation of new heating and cooling, utilising recessed fan coil units and trench heaters below an existing oak floor. Installation also included heat pumps, new chilled water plant, full BMS, hot and cold water services, sanitaryware replacement, above ground drainage, leak detection and electric underfloor heating.